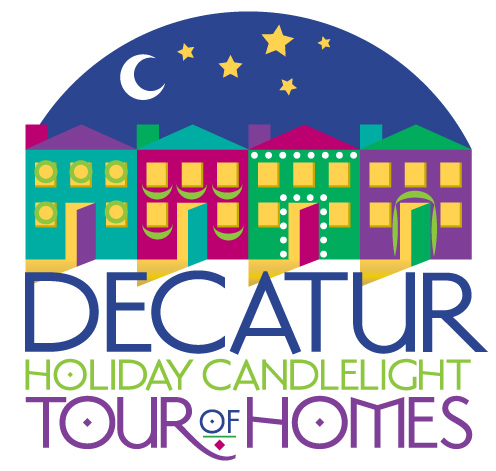 After 30 wonderful years of celebrating the holidays with tours of Decatur's most interesting homes, the City of Decatur and the Downtown Development Authority closed the doors on this event in 2013. We are thrilled to have supported so many Decatur non-profits through the proceeds from this event.
Remember the Decatur Holiday Marketplace + Cafe, on Friday, Dec. 5, 5:30-9:30 pm and Saturday, Dec. 6 from 10 am to 5 pm at Clairemont Elementary School, 155 Erie Ave., less than a mile north of downtown Decatur.
Be sure to visit downtown Decatur on Terrific Thursdays in November and December with special in-store events, discounts, and treats at nearly 30 shops, restaurants, and services. Park once and walk around town. Participating businesses will stay open late, offering beverages, snacks and special offers. Find out more here.